Friday was our last work day. This one was, again, helping out a FUUNO church member, who is having a new home built by Habitat for Humanity: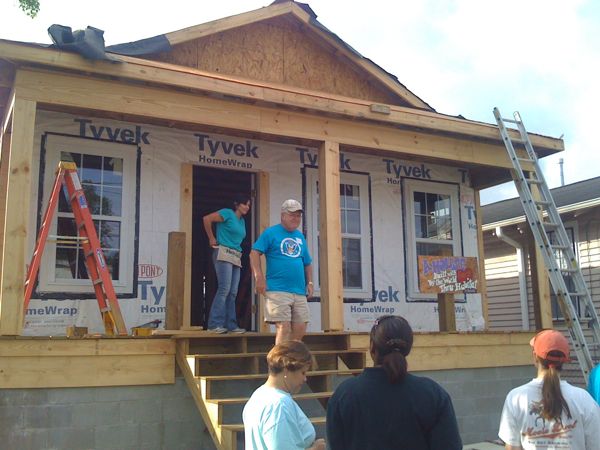 We worked on the framing inside: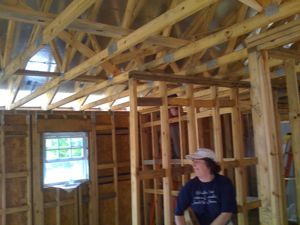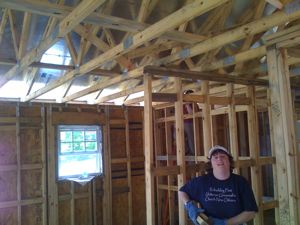 Here's Cherie with our crew and a quilt one of our party made for her: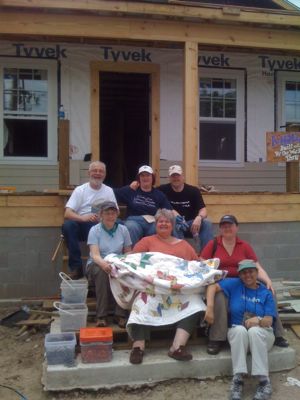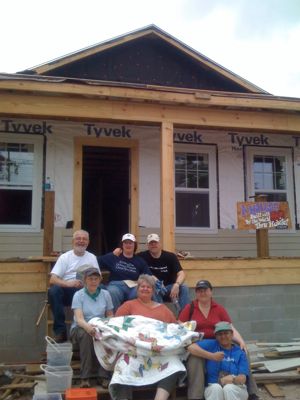 We went to JazzFest again, starting with Richard Thompson: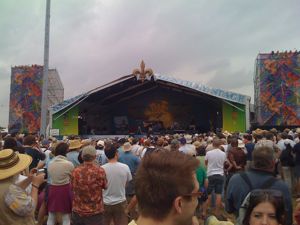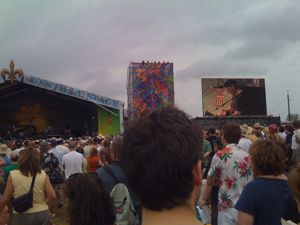 After that, it was over to the Fais Do Do stage for Chubby Carrier and the Bayou Swamp Band. We still can't purge "Ain't no party like a Chubby party, 'cause a Chubby party don't stop" from our ears: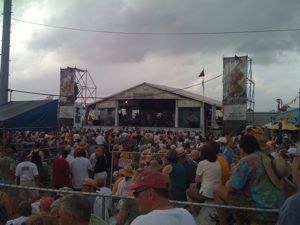 But... The highlight of JazzFest was the one, the only... Mr. Stevie Wonder: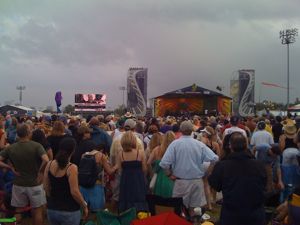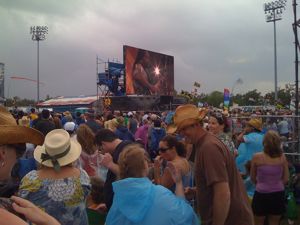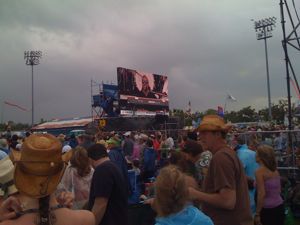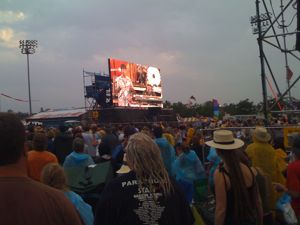 Not many artists can pack two hours full of hits and still leave stuff on the table... Highlights included a jazz digression (Giant Steps) and an incredible harmonica jam with Frederic Yonnet, not to mention a guest appearance by Irma Thomas (see last photo above).