So, that Wednesday we moved on the the Lower Ninth Ward. A group called lowernine.org is working on rebuilding homes in the most heavily devastated neighborhood in New Orleans, and we did our small part Wednesday and Thursday. Here's the house we were working on: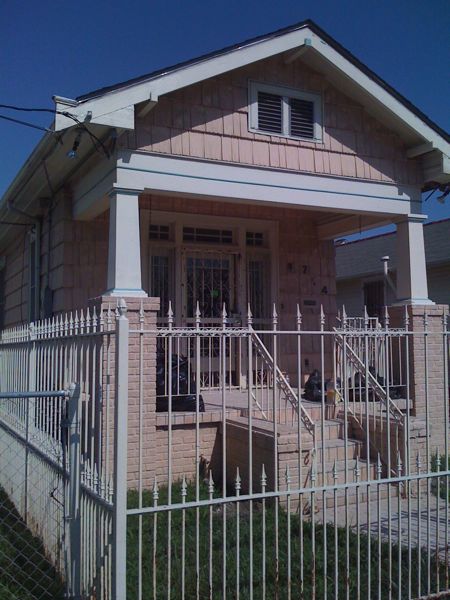 Walking between the lowernine.org headquarters and the house above, we met this puppy named Money: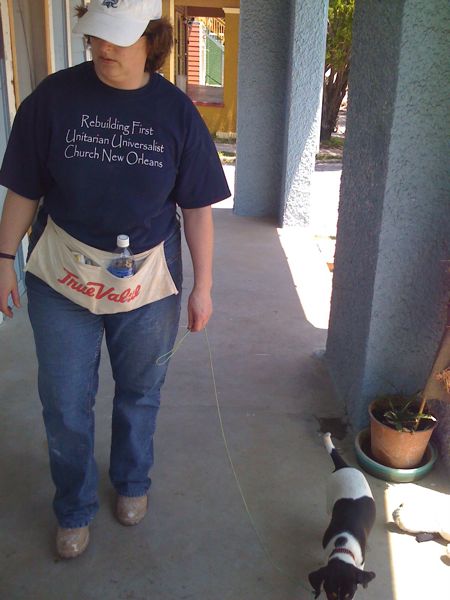 Now, although it seemed like there was barely one or two occupied houses per block, some essential services are provided (primarily for the benefit of the work crews, I think):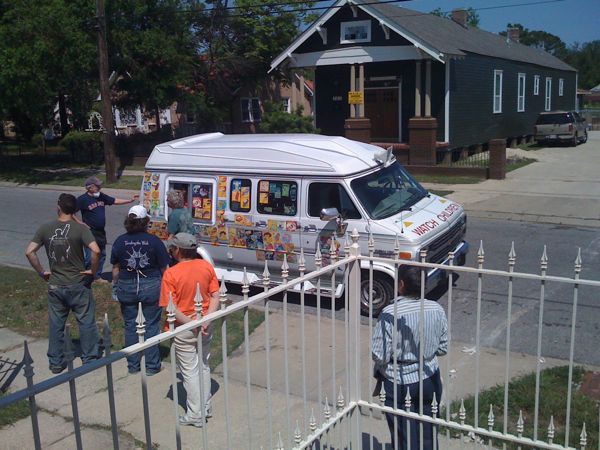 Inside the house, Sarah was focused on drywall while I worked on installed firestops: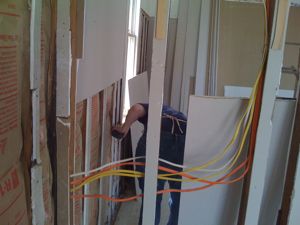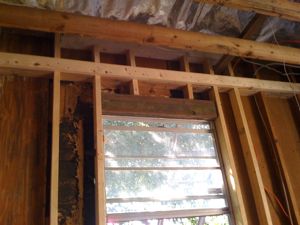 Finally, at the end of our Wednesday shift, our fearless lowernine.org supervisors demonstrated teamwork in this window repair.